At Visa Synergy, we offer an end-to-end immigration software that guides and assist to manage various immigration processes. A Multi-disciplinary software simplifies the counselors and immigration service providers tasks by providing a secure and automated portal that help manage Student visa, bank job opportunities and Canada PR.
Canada PR



72+ Categories

Work Permit



27+ Countries

Job Bank



27000+ Occupation

Student Visa



27+ Countries

How Visa Synergy is the Best Software

Our Modern, CRM integrated and cloud based platform enhances convenience and security by enabling comprehensive immigration into a seamless practice.
Simplifying Immigration through Technology
Visa Synergy Immigration Software
Visa Synergy is a cloud-based end-to-end immigration software for attorneys, petitioners & beneficiaries, with powerful and intelligent petition building, petition analysis and RFE response building features. It is a digital immigration platform that supports the immigration process beyond case and practice management software services.
We resolve immigration challenges by innovating digitally:

Enable Attorneys to move seamlessly into e-immigration practice ​

Solve the bigger problem of Immigration Management for Companies

Enable Individuals to create their world and live their lives confidently ​
With Visa Synergy

Streamline & Simplify
Your Immigration Business Processes like Never Before

Easy-to-Use Interface & Integrated Database




Updated with new/changes of immigration rules




Drive Continuous Process Optimization




Automated Workflows & Process with Real-Time metrics




AI powered built in analytics & business insights




Boost Sales & Improve Customer Service




Increase financial Visibility & Performance




Protect Critical data from Unauthorized access

Cost-effective & includes automatic upgrades ​



21+

Years of Industry Experience
125+
Company Use Software
12 Easy Steps to Offering Better Service


Generate Lead

Generating lead is a crucial part in the immigration consultancies business. Lead management involves managing of the relevant data. It includes tracking the status of the lead, follow-ups of the leads, answering to inquiries, assigning agents and scheduling appointment with automated tasks and reminders. New leads and inquires are systematically managed with our cloud-based software that ensures potential lead are linked at the right time, through the right channel in order to optimize the entire conversion process. Automation of lead ensures that process is error-free, Our immigration software helps consultants to manage requests and forms without dealing with time-consuming spreadsheets, excel sheets, or other traditional procedures that makes the Canada PR, student visa, work permit or permit for jobs at bank easier.


Security
Security is the main concern around software which revolve around personal and confidential data. As a consultant, confidential data security is an important aspect, which are needed in all business solution providers. Our immigration software provides an integrated, secure, and safe CRM solution for immigration consultancy business. You may use this immigration software to speed up Work permits, Canada PR, student Visa or other job opportunities permit to set checklists, manage workflows, and communicate with third-party outside agents to manage the applications submitted by your clients. In addition to utilizing the pre-existing hierarchy levels, your software must allow you to add new ones.

Scheduled Meeting Management

The scheduled meeting management feature of Visa Synergy CRM allows your prospects and customers to schedule meetings. You can either make an appointment with the right team member or ask a client to do it. You may successfully organize all of your business activities with the aid of our CRM. To achieve this, you must find solutions to a number of problems, such as selecting the best prospects, managing timing, setting meeting expectations, sustaining prospect relationships, etc. The CRM oriented software helps to plan and oversee your everyday meetings. Immigration service providers can engage with acquired leads to convert them into potential customers and retain old customers.

Business Partner Management

Automation of sales process, and usage of alliances to grow your agency or consultancy with business partner management is a key feature in our CRM software. Because of this, your agency can only achieve its key operational objectives by utilizing the best business partner management software. Automate partner selection and on-boarding by using our business partner management feature. Increase visibility and automate processes to enhance partner performance. Set your plans and track your progress to monitor your partner's performance. Control partner sales commissions without human error throughout the automated payout process.


Visa Process Management

The cloud-based Multi-disciplinary software helps and assists agents and immigration service provide throughout the visa process through automated task, that makes seamless and hassle-free. The visa management process manages visa and PR application securely and precisely along with physical and electronic visas and PR. Every step of the process, from lead generation to final payment, is taken care by the Visa process management feature in Visa Synergy's end-to-end solution. Client's data is stored in secured cloud-based server which can be accessed anywhere.


Employee Management

Employees are the most valuable asset for any business that act as a critical force for success. Therefore, managing and meeting internal personnel demands is as important for achieving business objectives as managing clients and customers. In addition to addressing the client side of a business, the employee management feature in our comprehensive and secure immigration software helps in employee authorization. This features helps consultants to evaluate employee performance and identify any necessary adjustments or corrections based on how counselors engage with clients.


Marketing Management

Marketing of any business's product or services enhances sales and create brand awareness along with improved visibility. Marketing can be expensive, but with Visa Synergy's immigration software that offer marketing solutions which are easy and inexpensive to handle and track. The immigration portal allows users to develop marketing strategies, organize all the leads into categories, and assess how well the efforts are working. Targeting a specific audience that has previously shown interest can be done. To find and concentrate on real cases, a marketing management feature in our immigration software can be used to market your consultancy services to earn new clients and retain old ones.


Invoicing & Payments

Integration of the cloud based solutions, leverages improved workflow by automated Invoicing and payment tracking. This makes it to manage all the finance and payment processes of the applicant. You can create and share online invoices securely to your recipients. It allows you to scale and grow your immigration consulting business. With our CRM software you can increase your client relationship and boost your productivity by managing invoices and tracking the payment under one-roof.


Email & SMS management

Effective communication with your clients is made easier with automated Email and SMS. With this feature you can send quick notifications and updates to your lead. Our fully equipped portal lets you schedule appointments, meeting and set deadline remainders to your leads and your agents. It helps you to save time and money and will improve the efficiency of your business. You can also share personalized SMS and email to your leads for quick response and build long lasting relationships. With our CRM tool the communication with your lead has become easier.


Proper Assessment

Verification of documents and forms for the visa process or PR permits are lengthy, tedious and complex procedure which is time-consuming when done manually. Automation and precise documentation with Visa synergy's robust portal saves time and efforts along with error-free documentation that benefits the consultancy service providers, agents and their clients.


Agreement Management
For a consultancy that deals with student visa, work permit visa, Canada PR or other job opportunities visa, you must conduct business with the trusted third party agents. A suitable agreement management feature in our CRM software is consequently required for a visa or PR consultant. To receive alerts and reminders before agreements expire, your business and agency CRM software must include a save agreement feature. Thanks to our CRM immigration's powerful features, and capable software boosts efficiency by 80 to 90% and manages paperwork and contracts with third party or other institutions.


Inquiry Management

It is a reliable and effective tool for your Visa consultancy agency to answer all inquiries because it has all the required lead management features. Our software allows you to take control over the lead's specifics and state. You might revise your persuasion strategy or follow up with your created leads. You can also underline and make a note of the pertinent information. Our software will make it simpler for you to manipulate your work and will assist you in increasing the number clients that want to avail of your services. It was designed to help all agents and consultancies to methodically manage their gradually growing number of leads and increase their earnings.


CRM Analytics

Our CRM software for immigration consulting is therefore built on cloud technology, where data is stored in a cloud. Even if any data were lost due to hardware issues, your data would still be preserved in the cloud as a backup memory. The client must be made aware that the company is tracking and analyzing their interactions with them as part of analytical CRM, a background operation. Using the information on customer behaviors, experiences, and outcomes, businesses can predict consumer behavior and present them with products that are more likely to be well-received.


Client Management

Visa Synergy's immigration software is an excellent platform that helps Visa consultancies and immigration service provider in managing lead data and track client immigration status. The user-friendly software lets agents to add or remove leads and other essential pieces to follow the lead conveniently. The most significant advantage of using this software is that a lot paperwork is substantially reduced, which saves time and efforts that helps in increasing productivity and accuracy. The client management feature in our CRM system helps to keep clients satisfied. Additionally, a CRM system guides your efforts in the right direction and assists you in organizing all of your customer-related tasks.

Dashboard Management

The dashboard management feature allows to smart informed decision in real-time, improving customer relations with effective communication and increase employee productivity and enhance performance. It helps your consultancy business prosper by tracking, measuring, analyzing your business and staff productivity along with any shortcoming and scope of improvements. The interactive and intuitive dashboard allows to access, track and monitor performance data so that your agency can oversee procedures, gain more insight into their clients application process status so they can deliver a more individualized experience, and inspire and provide incentives to top performing staff.


Commission Management

With Visa Synergy's immigration software helps to calculate commissions easily and conveniently. The consultancy's commission plans can be developed using the commission management feature which is user-friendly and does not have any limitations. Your consultancy business will find it easier to prioritize deals and stay motivated. With this feature the commission to be collected is easily calculated which is a transparent and detailed method of managing commissions.


Form Management

Automated-Robust cloud-based solution which ensures accurate, error-free and compliance. The client data is filled accurately and avoids repetition or duplication. Use our immigration portal that helps your immigration business grow. Thanks to our form management features, you may minimize duplication, be precise and correct, process case files more quickly, and save time on paperwork.


Document management

Visa Synergy' immigration software help consultancies to to offer their services to corporate and individual clients to automate the workflow and visa application process for skilled workers visa for bank jobs, student visa or Canada PR by processing forms and documents which need to be complied that require time and efforts of the staff. Your agents can view and share the compliance documents to your Lead. Documents, including medical certifications, visa applications, and bank debt clearance certificates of your lead will be managed securely and streamlined by our CRM solution. Managing the documentation process and administrative task has become simpler and organized with our next-generation CRM software

The work you
do changes lives ​



You need the right resources and technology to help your clients achieve their dreams. Serve your clients better with Visa Synergy.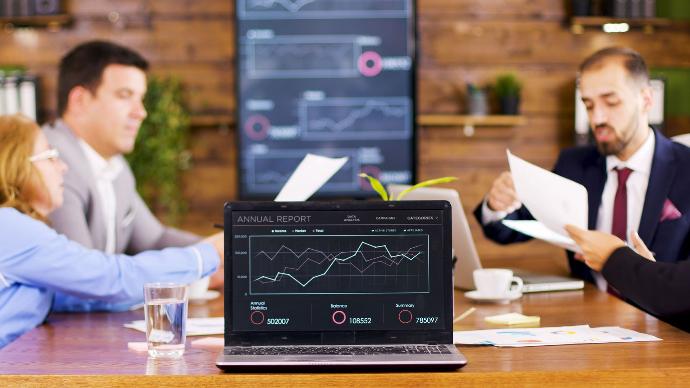 CRM
Analytics


Strong
Follow up


Agreement Management


Visa Process Management


MIS
Reports


Lead
Management


Client
Login


Enquiry Management


Notes
and History


Strong
Security


Application Management


Invoicing & Payments


Client Agreement Management


Fees
Packages


Advance Dashboard


Documents Management


Emails &
SMS


Assessment
Report


Follow ups & Reminders


Discount and Promo Coupons

Make Smarter Business Decisions with
Visa Synergy Immigration Software ​



Visa Synergy is a cloud-based end-to-end immigration software for attorneys, petitioners & beneficiaries, with powerful and intelligent petition building, petition analysis and RFE response building features. It is a digital immigration platform that supports the immigration process beyond case and practice management software services. We resolve immigration challenges by innovating digitally:
Enable Attorneys to move seamlessly into e-immigration practice

Solve the bigger problem of Immigration Management for Companies.

Enable Individuals to create their world and live their lives confidently.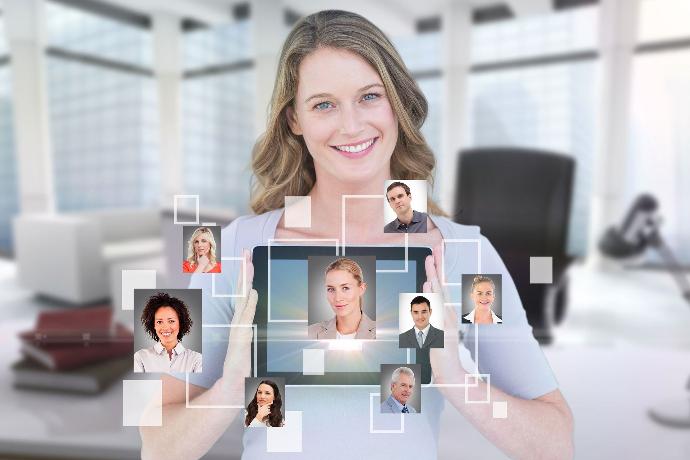 Elevate Your Immigration Practice

Streamline
Your Processes



Run Your
Business With Ease
Your Dynamic Snippet will be displayed here... This message is displayed because you did not provided both a filter and a template to use.